AVAILABLE IN FOUR VERSIONS
Comes in either black or white front panel versions with stylish RGB lighiting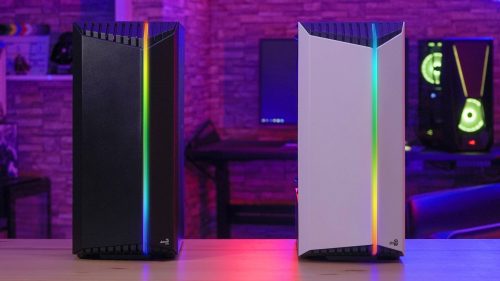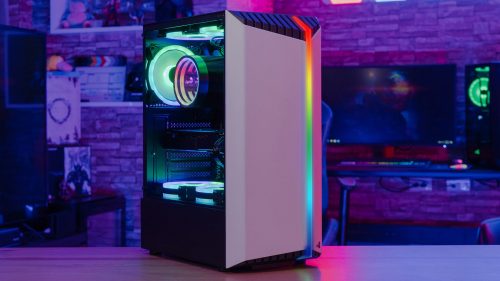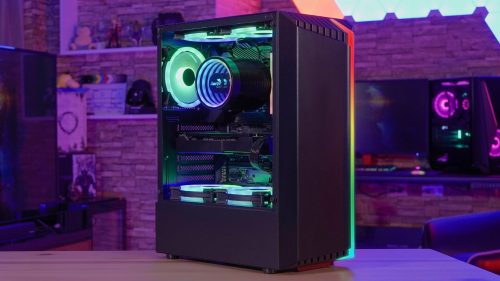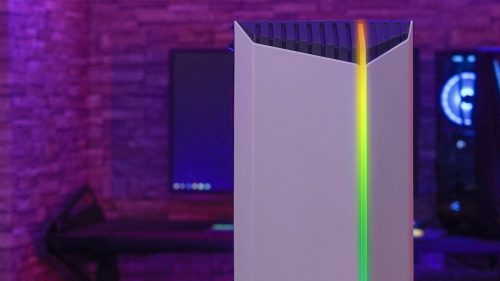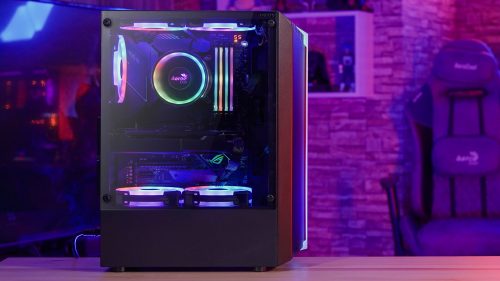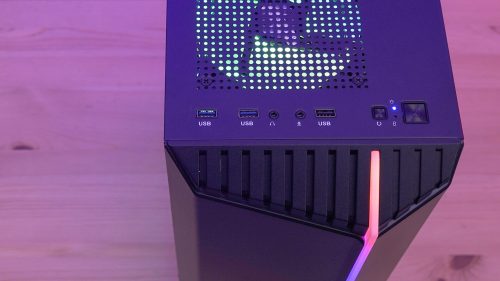 FUTURISTIC RGB FRONT PANEL DESIGN
Featuring a unique RGB front panel design, this case delivers a futuristic sci-fi look and feel to your gaming setup.
Bring your case to life with 36 preset lighting modes that can be readily controlled via LED control button.
TEMPERED GLASS SIDE PANEL
Comes equipped with a tempered glass side panel to showcase the inside of your rig and put your components on display.
AIR COOLING
Supports air cooling in the front, top, and rear of the case to enhance cooling performance.
Front: 120mm x 3 or 140mm x 2 (Max.)
Top: 120mm x 2 (Max.)
Rear: 120mm x 1 (Max.)
PSU Shroud: 120mm x 2 (Max.)
LIQUID COOLING
Supports liquid cooling in the front and rear of the case for maximum efficiency cooling.
Front: 120/240/280mm Radiator (Optional)
Rear: 120mm Radiator (Optional)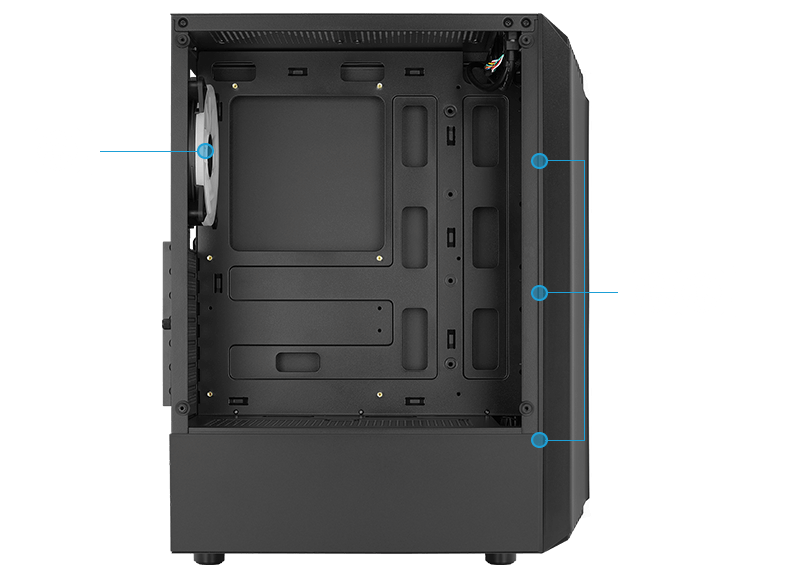 COOLING FOR YOUR GRAPHICS CARD
Fan mounts on the PSU shroud support graphics card cooling:
2 x 120mm fans for superior VGA cooling.
DUAL CHAMBER DESIGN
Built with a dual chamber design to direct heat away from the main chamber for more effective all-around cooling.
BUILT FOR HIGH PERFORMANCE
Supports ATX, Micro-ATX, and Mini-ITX motherboards
Supports CPU cooler up to 158mm
Supports high-end graphics cards up to 297mm (without front fan)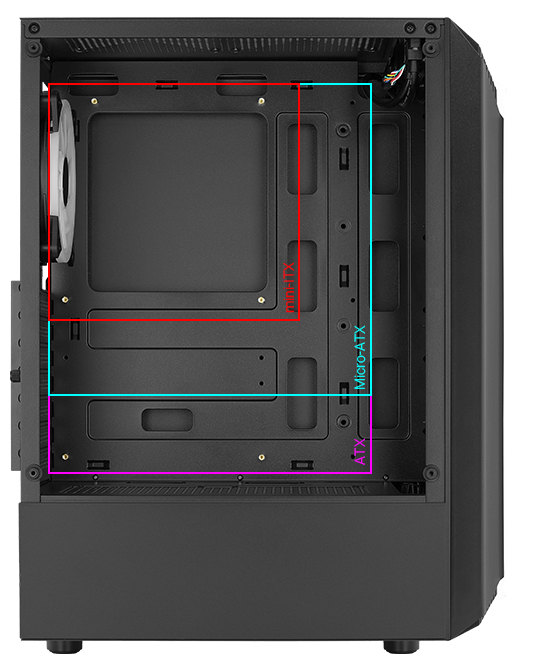 Model
Bionic
Case Type
Mid Tower
Color
Black | White
Body Material
SPCC
Front Panel Material
ABS
Steel Thickness
0.5mm
Motherboards
ATX/micro ATX/mini-ITX
Case Dimensions (Internal)
200 x 440 x 300mm (W x H x D)
Case Dimensions (Overall)
206 x 450 x 372mm (W x H x D)
3.5" Drive Bays
2 Max. (1 x 3.5" and 1 x 3.5"/2.5″)
2.5" Drive Bays
2 Max. (2 x 2.5"/3.5" for Micro-ATX & ATX M/B)
4 Max. (2 x 2.5"/3.5" and 2 x 2.5" for Mini-ITX M/B)
Expansion Slots
7
GPU Clearance
Supports GPU up to 297mm (without front fan)
CPU Cooler Clearance
Supports CPU cooler up to 158mm
Air Cooling
Front: 120mm x 3 or 140mm x 2 (Max.)
Top: 120mm x 2 (Max.)
Rear: 120mm x 1 (Max.)
PSU Shroud: 120mm x 2 (Max.)
Liquid Cooling
Front: 120/240/280mm Radiator (Optional)
(for 280mm, supports max length of 323mm and max thickness of 28mm)
Rear: 120mm Radiator (Optional)
I/O Ports
USB3.0 x 2 | USB2.0 x 1 | HD Audio & Mic.
Internal Cable Management Depth
18.9mm
Power Supply
ATX PSU (Including cables, up to 160mm) (Optional)